Celebrate your dream wedding on the beach
Getting married in Cancun or the Riviera Maya or celebrating a special occasion? Choose Royal Resorts as the five-star setting for your wedding or event. We take care of every detail for an unforgettable destination wedding in paradise.
Everything you need for a spectacular Caribbean wedding
Packages & A la carte Weddings
One Wedding a Day Guarantee
Discover Our Resort Collection
GROUPS & SPECIAL EVENTS
Making your dreams come true
Our team of professional Wedding Coordinators will take care of every little detail as they organize your dream wedding.
Special Events
From dinner on the beach and marry me proposals to vow renewals, Special Events offers a variety of event packages for every occasion.
Romantic Dinners under the Stars
Celebrate a special occasion with a romantic dinner under the stars on the beach or an ocean-view terrace. A sumptuous four-course menu with a bottle of wine, your own personal waiter, candlelight and the sound of the waves will make your evening unforgettable.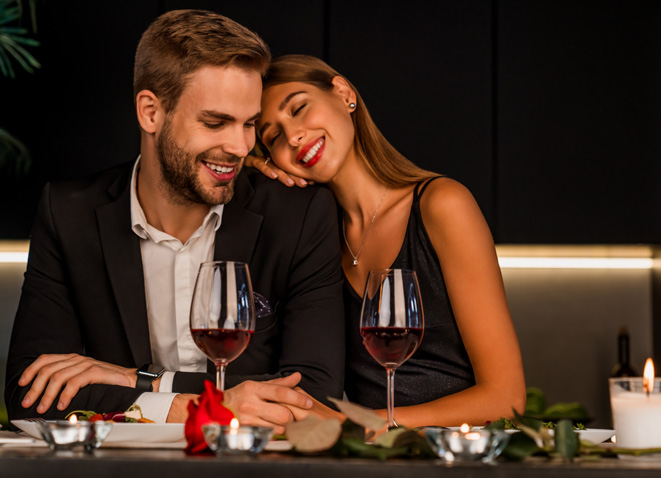 Vow Renewals in Paradise
Pledge your love all over again with a Vow Renewal ceremony on the beach or terrace with your family and friends around you. The package includes the ceremony officiated by a non-denominational minister, the location and setup.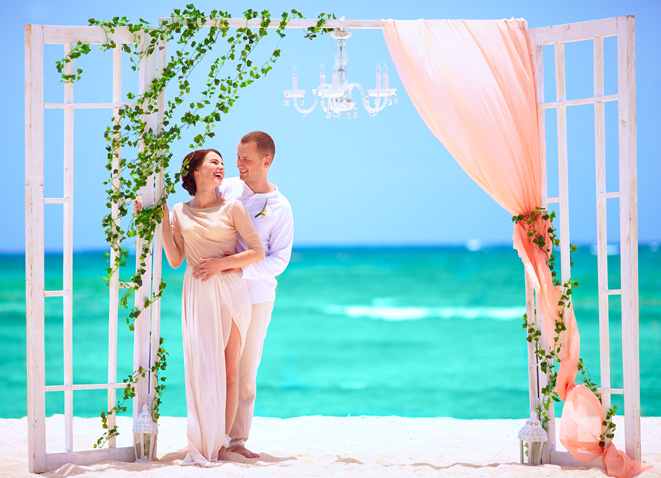 Three cheers for the Happy Couple!
See what our newlyweds have to say about their Royal Resorts wedding.
50th anniversary
Our daughter had an amazing wedding here in December 2016 and we brought our family back for our 50th. Kids and grandkids threw an amazing surprise party in our lovely master suite with the help of Carla and Cesar. Our always helpful bartenders. Antonio and Ramon were great fun at water aerobics. Erik always wonderful at Heavenly Bar and the pool. Others too numerous to mention. Grand Residence staff are outstanding. Hope to visit again.
Exclusive and Relaxing
My (new) husband and I recently had our wedding at Grand Residences Riviera Cancun in July 2021. We chose this resort among the many others we have visited simply because of it's exclusive high end experience. Their customer service is out of this world. So much as many employees learn your first name and greet you around the resort. All of our guests loved the hospitality and our wedding was magical.
BLOG
At Royal Resorts, we are true romantics at heart, and we love stories of fairy tale weddings and how you can plan them in paradise. Here are some of the most recent stories.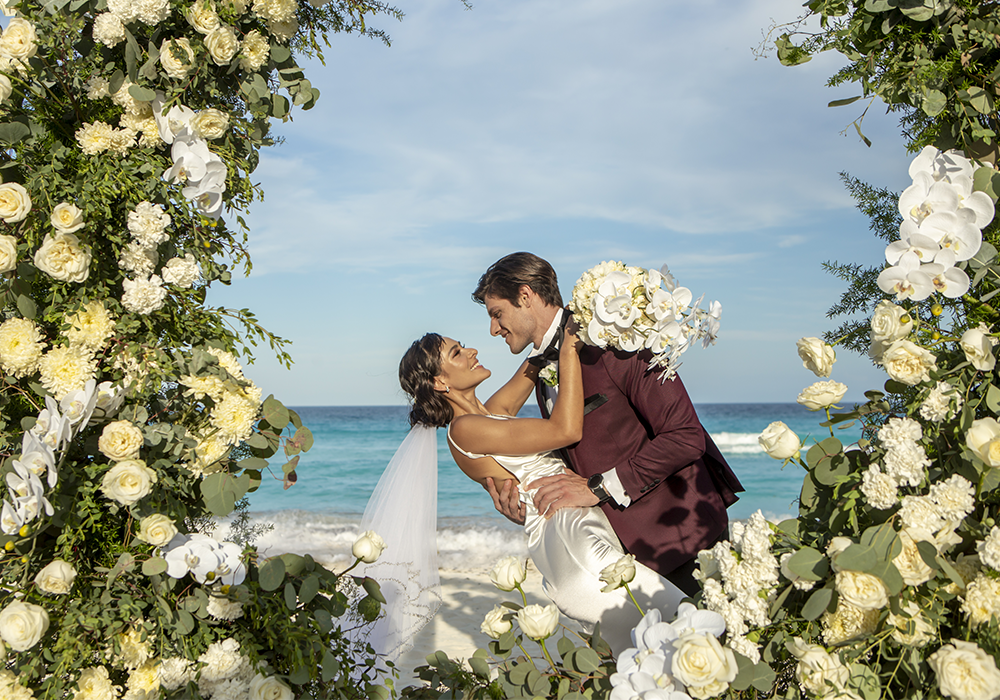 A ROYAL WEDDING
Are you thinking about getting married or is something in your family dreaming about a Caribbean beach wedding? Let us be your hosts for a Royal Resorts wedding in paradise.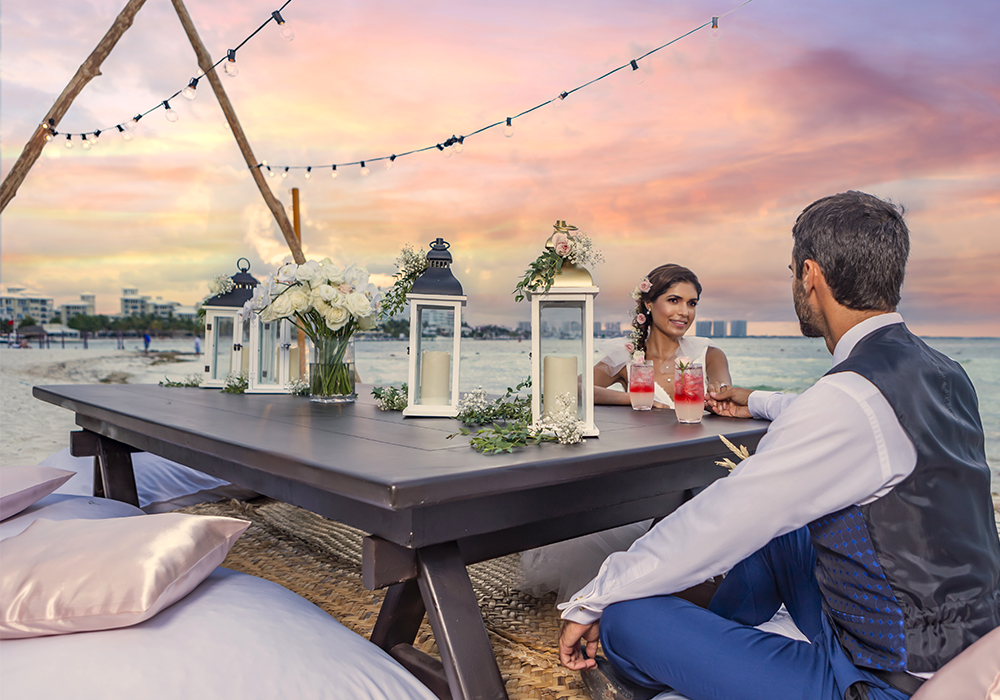 LOVE IS IN THE AIR: A ROYAL RESORTS WEDDING
Are you thinking about getting married? Let us be your hosts for a Royal Resorts wedding in paradise. Make the most important day in your lives a Royal Day; we would love to help you create magical memories.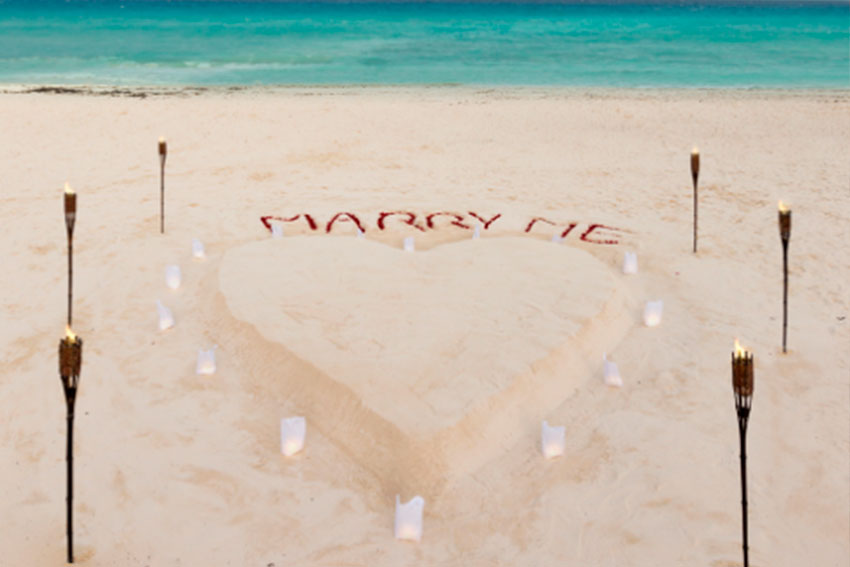 PERFECT FOR VALENTINE'S DAY OR A SPECIAL CELEBRATION DURING THE YEAR
Whatever the season, a Romantic Beach Dinner is the perfect way to celebrate your love, an anniversary or a birthday at Royal Resorts.