Celebra la boda de tus sueños en la playa
¿Piensa casarse en Cancún o la Riviera Maya o celebrar alguna ocasión especial? Elija a Royal Resorts como el escenario de cinco estrellas para su boda o evento. Nos hacemos cargo de cada detalle para realizar bodas de destino inolvidables en el paraíso.
Todo lo que necesita para una espectacular boda caribeña
Especialistas
en Bodas de Playa
Paquetes y Bodas
a la carta
Garantía
de una Boda al Día
Descubra nuestra Colección de Resorts
The Royal Sands
All Suites Resort & Spa

Cancun, Mexico

En el centro de la mejor playa de Cancún, The Royal Sands tiene todo lo que necesita para disfrutar de una fabulosa boda caribeña. Cuartos y suites con vista al mar, gastronomía variada, un spa y una selección de locaciones para su celebración: la playa, terraza e, incluso, un elegante salón si está planeando una boda y recepción más grande.

The Royal Cancun
All Suites Resort

Cancun, Mexico

Una espectacular ubicación al lado de la bahía, jardines tropicales y el eterno ambiente caribeño, hacen de The Royal Cancun el lugar perfecto para celebrar una íntima boda en la playa bajo las palmeras. Este resort ofrece suites, dos restaurantes, un villa spa, dos albercas, bares de alberca y playa y más.

The Royal Haciendas
All Suites Resort & Spa

Playa del Carmen, Mexico

En el corazón de la Riviera Maya, a cinco minutos de Playa del Carmen, The Royal Haciendas es un encantador rincón para celebrar una boda en el paraíso. Sus terrazas y jardines evocan las grandiosas haciendas antiguas de Yucatán, y su suite se encuentra a solo unos pasos de la playa, de restaurantes, el spa y más.

Grand Residences
Riviera Cancun

Puerto Morelos, Mexico

Grand Residences Riviera Cancún, con un entorno de cuento de hadas para su boda en la playa, es un rincón romántico que ofrece amplias suites, lujo ancestral, inigualable servicio, gastronomía gourmet y una hospitalidad distintiva. A sólo 20 minutos de Cancún y Playa del Carmen.
GRUPOS Y EVENTOS ESPECIALES
Haciendo sus sueños realidad
Nuestro equipo de Coordinadores de Boda profesionales se encargará de cada detalle mientras organiza la boda de sus sueños.
Eventos Especiales
Desde una cena en la playa y propuestas de matrimonio hasta renovaciones de votos, Eventos Especiales ofrece una variedad de paquetes de eventos para cada ocasión.
Cenas Románticas bajo las estrellas
Celebre una ocasión especial con una romántica cena bajo las estrellas en la playa o en una terraza con vista al mar. Un suntuoso menú de cuatro tiempos con una botella de vino, su propio mesero, la luz de las velas y el sonido de las olas harán que su evento sea inolvidable.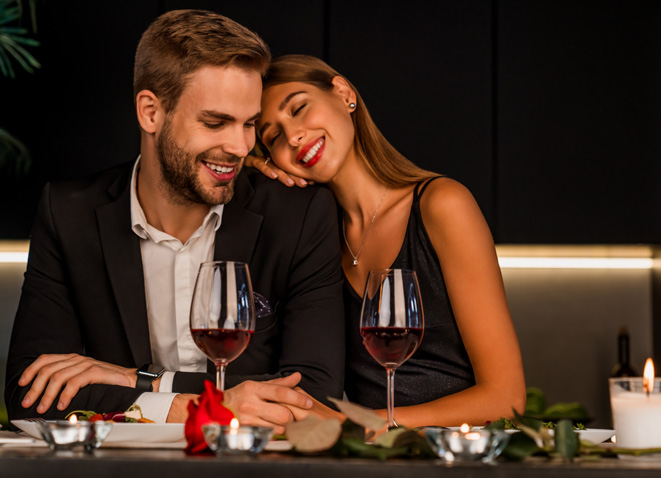 Renovaciones de votos en el Paraíso
Juren de nuevo su amor con una ceremonia de Renovación de Votos en la playa o la terraza rodeados de su familia y amigos. El paquete incluye la ceremonia oficiada por un ministro sin denominación, la ubicación y la decoración.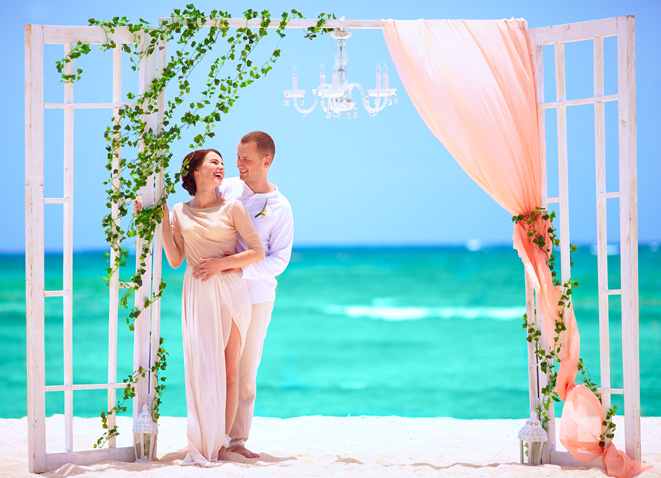 ¡Tres hurras por la Feliz Pareja!
Vea lo que opinan nuestros recién casados sobre su boda en Royal Resorts.
Hicieron realidad mi boda soñada!
El dia 26 de Mayo, nos casamos en este hermoso hotel en compañia de casi 120 amigos y familia que viajaron desde EEUU y Chile! Como comprenderán antes de decidirnos por este hotel, buscamos mucho, investigamos, leímos, viajamos a la Riviera maya para ver los hoteles antes de decidirnos e hicimos una lista de prioridades sobre que cosas tenía que tener el hotel que eligiéramos para nuestra boda (tamaño pequeño, excelente nivel de servicio, no resort convencional, all inclusive pero con calidad superior y cocina gourmet, que no tuviera paquetes de boda preestablecidos, queríamos todo personalizado, etc...). Solo les puedo decir que este hotel tiene todo lo que teníamos en la lista y mas aún. El hotel tiene hermosas instalaciones, decoración, todo se ve como si fuera nuevo y muy bien cuidado. Nuestros invitados todavía nos comentan lo bien que lo pasaron, lo maravilloso que fue nuestra boda y que sin duda quieren volver. Nosotros también!!!
¡Muchísimas gracias por hacer mi sueño una realidad!
¡Muchísimas gracias por hacer mi sueño una realidad! Ustedes hicieron que todo fuera muy fácil y todo resulto maravilloso!
BLOG
En Royal Resorts, somos románticos de corazón, y nos encantan las historias de bodas de ensueño y cómo puede planearlas en el paraíso, Aquí están algunas de las historias más recientes.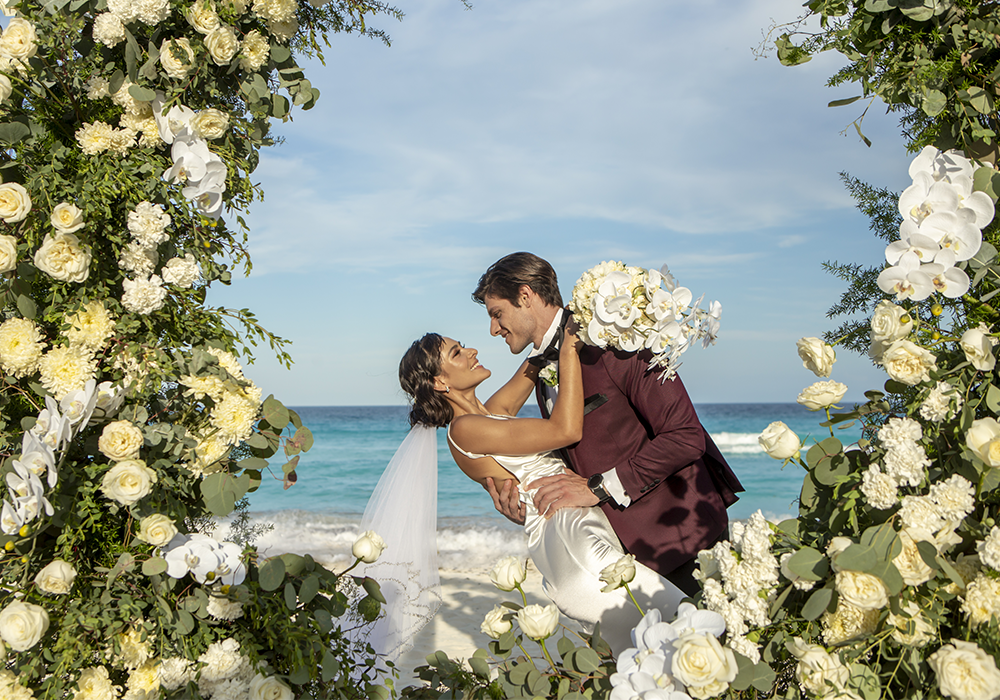 UNA BODA ROYAL
¿Está pensando en casarse o alguien en su familia está con la idea de una boda en la playa en el Caribe mexicano? Permítanos ser la sede para una boda de Royal Resorts en el paraíso.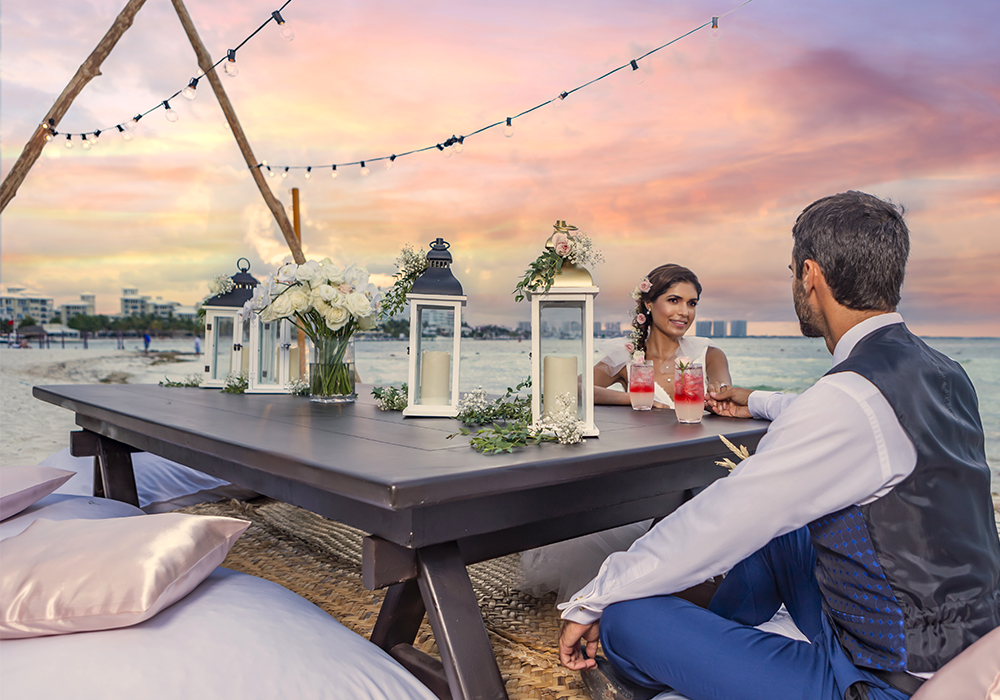 EL AMOR ESTÁ EN EL AIRE: UNA BODA EN ROYAL RESORTS
¿Está pensando en casarse? Permítanos ser sus anfitriones para una boda en el paraíso en Royal Resorts. Haga que el día más importante de sus vidas sea un día Royal Resorts; nos encantaría ayudarle a crear mágicos momentos.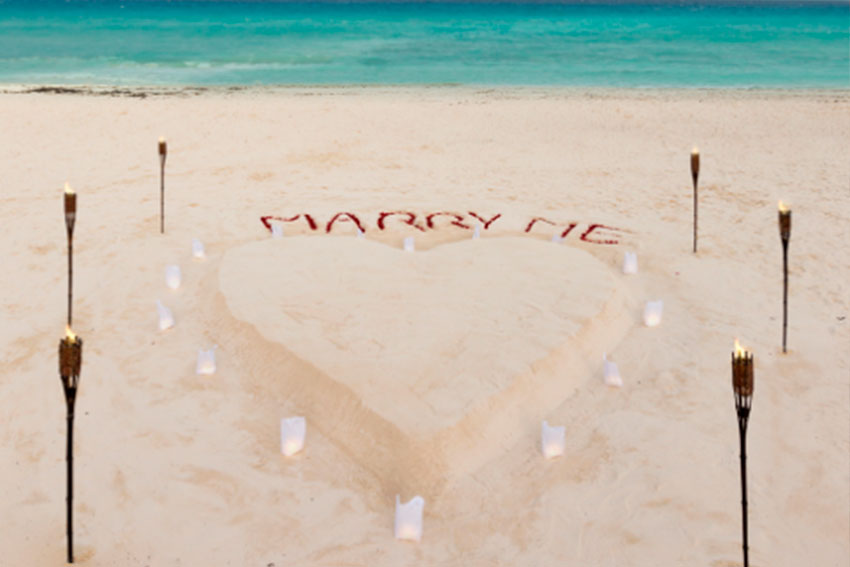 UN ROMANCE DE ROYAL RESORTS PARA UNA BODA EN EL PARAÍSO
Vea lo que algunas de nuestras felices parejas que se han casado en Royal Resorts en el 2018, tienen que decir sobre ese día muy especial. "No podemos agradecerles lo suficiente por hacer de nuestro día de boda tan perfecto y especial.