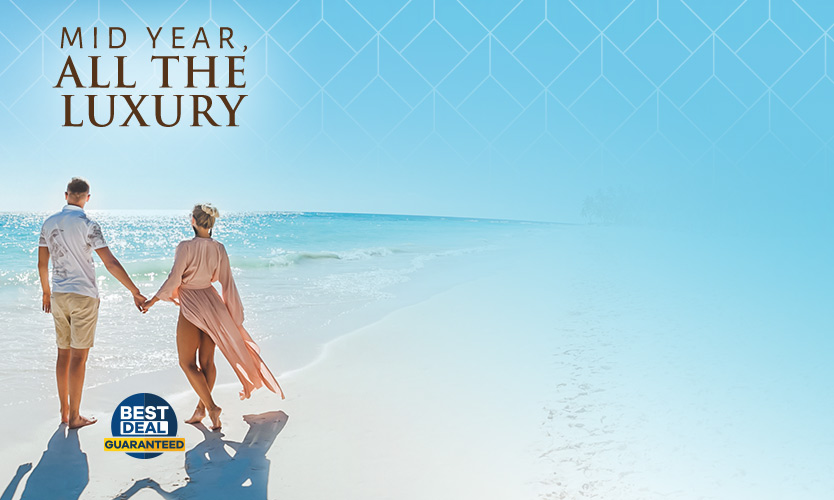 GRAND RESIDENCES MID YEAR SALE
MID YEAR is here, and it's time to take advantage of the amazing promotions and discounts at Grand Residences Riviera Cancun for a luxurious vacation
If you're looking for a tranquil and upscale getaway, this beachfront resort in Puerto Morelos has everything you need.
Grand Residences offers a variety of luxurious, spacious and beautifully decorated suites, all with stunning views of the Caribbean Sea. In addition to the awesome accommodations, guests can indulge in a variety of amenities, including a private airport transportation, world-class dining options, a state of the art spa and fitness center and an infinity pool with breathtaking views. The resort also offers a range of activities, such as cooking and mixology class, bicycle rides, and yoga classes, ensuring that there is something for everyone to enjoy.
Don't miss out on these amazing promotions and discounts and book your luxurious vacation today at Royal Resorts, Grand Residences' official rental agency.
Payment methods



Sorry, there are no offers available with your criteria