The Royal Resorts
Vacation Experience
Founded in 1975 in Cancun, Royal Resorts is a pioneer resort company in the Mexican Caribbean and in the vacation ownership industry. It opened its first resort The Royal Cancun in 1978 and now has six award-winning resorts in Cancun, Riviera Maya and Puerto Morelos. Its latest property Grand Residences by Royal Resorts is setting new standards in luxury vacation living and is affiliated with The Leading Hotels of the World®.
More than 70,000 members  from 51 countries proudly call Royal Resorts their home and enjoy the benefits of membership.
See how Royal Resorts can offer you and your loved ones a lifetime of incredible vacations.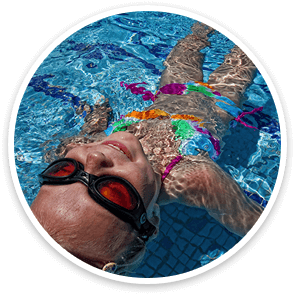 WHY
Royal Resorts?
VACATION OWNERSHIP AT ROYAL RESORTS MAY BE THE BEST INVESTMENT YOU WILL EVER MAKE FOR YOU AND YOUR FAMILY.
Knowing that you have a spacious and fully equipped condo waiting for you in a magnificent beachfront resort means that you eagerly plan regular vacations, year after year. It forces you to take a break!
Stress, long working hours and the pressures of daily life take their toll on your body and leave you feeling tired and drained. At Royal Resorts, we make it easy for you to really relax and reconnect with family and friends. Everything is taken care of.
You'll have a vacation home in one of the world's favorite beach destinations, a place offering a wealth of travel experiences, and precious memories to last a lifetime. You have the flexibility to tailor your vacation time to suit your lifestyle. And when you want to go somewhere different, endless travel opportunities await you in the Royal Resorts Signature Club..
Luxury Vacation Accommodation
Spacious, comfortable and luxurious, the two-bedroom, two bathroom master suites at Royal Resorts sleep up to six people and are fully equipped with all the creature comforts you need to enjoy your vacation. They even have extensive private terraces with spectacular views that are perfect for relaxing and open-air dining, and at The Royal Haciendas there's even a Jacuzzi on the terrace. Cramped and expensive hotel rooms are a thing of the past once you have sampled our hallmark accommodation.
SPACE FOR FAMILY AND FRIENDS
The innovative floor plan used at Royal Resorts gives you even more choices; your vacation home can be subdivided into a one-bedroom suite sleeping four and a room for two with an independent entrance for extra privacy. Many Royal Resorts members use this option, inviting friends and family to spend time with them.
All Royal Resorts villas are built according to the floor plan with the exception of The Royal Cancun. Opened in 1978, the first resort in the Royal Resorts collection offers two accommodation options: a two-bedroom, one-bathroom suite which accommodates up to five people and the two-bedroom, two-bathroom suites for up to six people.
When you stay at one of the Royal Resorts you are enjoying the ambiance and exclusivity of a top resort, with 24-hour security and staff to attend to your every need.
An impressive array of activities and amenities awaits you at Royal Resorts.
Dine at a different restaurant every night
Work out at the gym or soothe body and soul at the Spa
Relax by the pool
Fine-tune your tennis skills or play a round of golf at a nearby course
Go exploring or take the plunge
Enjoy a different activity every day
Shop at the resort stores
Resort-wide Wi-Fi.
As a Royal Resorts member, you have your own concierge, on call for the duration of your stay to help you have a wonderful time. Whether it's restaurant, spa and tour reservations or sightseeing tips you need, ask your concierge.
Royal Resorts membership offers you the chance to have your own vacation home in a upscale resort at a low cost without the financial or maintenance burdens of owning a second home. You pay only for the amount of vacation time you intend to use and you share the cost of the upkeep of your villa with other owners by paying an annual resort service fee.
Other

Royal Resorts Features
Royal Resorts Signature Club lifestyle and leisure benefits for members
A U.S.-based Membership Services Center handles member services for Royal Resorts, including the Royal Resorts Owner Loan, Internal Exchange and Rental programs
Royal Resorts offers daily maid service at no extra charge (except on Sundays and Mexican holidays)
Royal Resorts offers 24-hour security
24-hour Front Desk services
Professional resort management
Resort-wide Wi-Fi
Royal Resorts members and guests have free use of sports equipment such as bikes, tennis equipment, snorkeling gear, sailboats or kayaks and golf clubs
Daily social activities program for children, teens and adults
The Royal Resorts complimentary shuttle bus service linking the resorts in Cancun.
The Royal Haciendas also has shuttle service to and from 5th. Avenue in Playa del Carmen – reservations are required
Royal Resorts has a golf program and Royal Resorts members are entitled to green fee discounts at several prestigious golf courses in Cancun and Riviera Maya
At Royal Resorts the year is divided into 51 weeks or intervals. All resorts close for one week in September or October to carry out maintenance that would otherwise inconvenience guests
Annual costs and maintenance schedules are disclosed in the Royal Resorts member magazine and online
Each resort has its own Member Advisory Council to represent the interests of members at an annual meeting with management
Through its affiliation with RCI, Royal Resorts offers members an International exchange program
Royal Resorts has a Resale program
Royal Resorts has a proven track record
The resort provides access to independent customer satisfaction ratings
At the end of the membership program owners receive an interest in the sales proceeds of the resort property after taxes and administrative costs are deducted
Royal Resorts offers a financing program
This post is also available in: Spanish