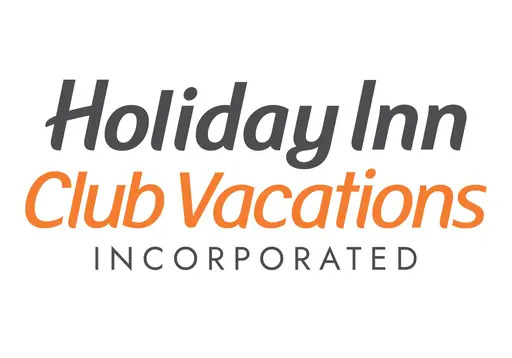 Grand Residences by Royal Resorts Recognized with Condé Nast Traveler's 2023
Readers' Choice Award, Ranked #7 in Resorts, Eastern Mexico
CANCUN, MEXICO. (Oct. 12, 2023) – Holiday Inn Club Vacations Incorporated, an international vacation ownership company, today announced that Grand Residences by Royal Resorts (Grand Residences Riviera Cancun) was recognized by Condé Nast Traveler in its annual Readers' Choice Awards as the #7 in Resorts, Eastern Mexico.
More than 520,000 Condé Nast Traveler readers submitted responses rating their travel experiences across the globe to offer a comprehensive look at the places they eagerly anticipate revisiting. The Readers' Choice Awards, with their unparalleled legacy as the travel industry's longest-running and most prestigious accolades, remain the ultimate symbol and acknowledgment of excellence within the travel sector. The full list of winners in the region can be found here.
"To receive recognition again from Condé Nast Traveler Readers' Choice Awards is a testament to the stellar vacation experience that this resort provides," said Fernando López Ruiz, President of Holiday Inn Club Vacations Mexico. "This accolade will be a source of inspiration for our team members as they welcome guests to the resort. We look forward to creating unforgettable travel memories for our owners, members and guests, while maintaining our status as a premier travel destination."
The 144-all-suite Grand Residences by Royal Resorts debuted on December 7, 2013. Situated in a private enclave between scenic Riviera Maya and bustling Cancun, this exclusive hideaway is ideally located between the world's second largest barrier reef and a tranquil nature preserve. The five-star resort sets a new standard in luxury beachfront living: spacious suites designed as private residences; gourmet dining; a spa and salon; personalized beach and pool service; and much more. The ideal spot for outdoor adventures, Grand Residences by Royal Resorts provides guests with experiences of a lifetime such as snorkeling along the world's second longest reef and in underground rivers, exploring the historical treasures of ancient Mayan ruins, or simply unwinding on miles of white-sand beaches. For shopping and nightlife, tropical beach hotspot Cancun is only 11 miles away.
Grand Residences by Royal Resorts was developed by Royal Resorts®, a pioneer in the Mexican Caribbean tourism industry with family-friendly beachfront resorts in Cancun, Puerto Morelos and Riviera Maya, and now, forms part of Holiday Inn Club Vacations Mexico. For more information or reservations, call 1 (855) 381-4340 or visit grandresidencesrivieracancun.com.
The 2023 Readers' Choice Awards are published on Condé Nast Traveler's website at cntraveler.com/rca and celebrated
---
About Holiday Inn Club Vacations Incorporated
Encompassing resorts across the United States and the Mexican Caribbean, Holiday Inn Club Vacations Incorporated is a resort, real estate and travel company with a mission to be the most loved brand in family travel by delivering easy-to-plan, memorable vacation experiences that strengthen families.
Based in Orlando, Fla., the company has been a leader in the vacation ownership industry since 1982, when Holiday Inn® founder Kemmons Wilson debuted the company's flagship property, Holiday Inn Club Vacations® at Orange Lake Resort, next to Orlando's Walt Disney World® Resort.
Today, the Holiday Inn Club Vacations resort portfolio spans across the United States, and into the Mexican Caribbean, with the company's international expansion in May 2023. Throughout its history, the company has maintained the core family values true to its founding Wilson family, while aggressively pursuing growth, transforming its member engagement model and building an industry-leading team passionate about the guest experience.
Media Contact for Grand Residences by Royal Resorts Inquiries