MEET THE TEAM: SPA MANAGER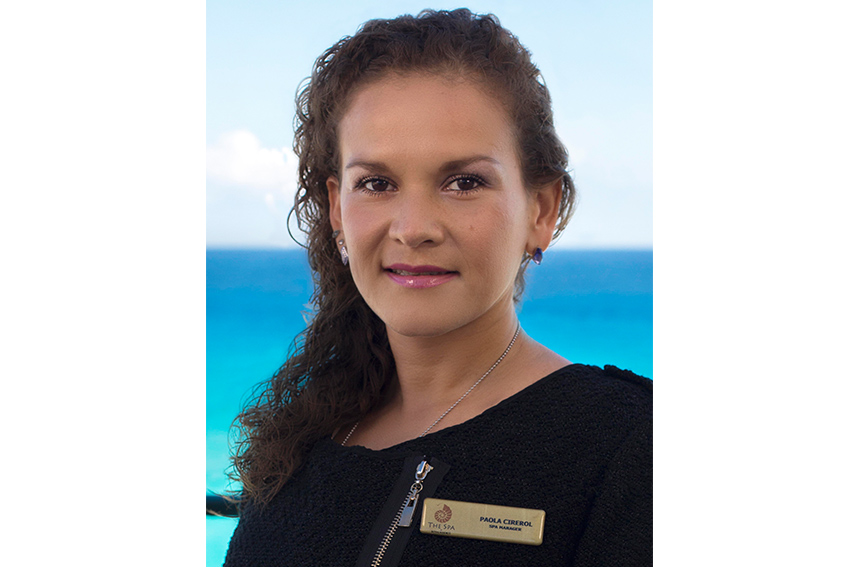 "The first Spa day I had was when I was working in Seattle and it was incredible," says Paola Cirerol, Royal Resorts Spa Manager, "It showed me the importance of skincare and of taking time for ourselves. A few years later, the Spa world became my world."
"When I was in my 20s, I seemed to change jobs every two years, always climbing the career ladder, gaining more experience and traveling. I studied International Business at university and lived and worked in Chicago, Detroit and Seattle before moving to Merida where my family now live.
"I was working in Merida when I traveled to Cancun for an interview with Joao Duarte, the Spa Manager, who was looking for someone to handle Spa Administration. I joined Royal Resorts in July 2007 and, three days later, Joao had to go on a trip, leaving me to manage the Spa!
"Together, we improved efficiency and reduced the Spa inventory. I learned about the operations side too and in 2011, I was also acting Manager for The Royal Haciendas Spa. When Joao left in 2013, I was given the opportunity to become the Spa Manager and I have been here ever since. With the key players in the Spa team, the Staff Supervisor and Assistant Manager, we are always looking for ways to enrich the wellness experience we offer guests.
"We have weekly meetings with the staff, it's important that they are happy and motivated, I focus on their goals and training is constant to maintain our high standards. They learn different massage techniques, about new treatments, and the health benefits that the active ingredients in our products offer. I test them on their knowledge every two months. There's always something new to study, the spa and skincare industry is constantly evolving.
"Some of the therapists who have left the company are now working as supervisors in other hotels in the Riviera Maya, others ask to return to Royal Resorts, all of them have grown professionally thanks to the training they received here and that is always satisfying to see.
"I support team members who want to continue with their studies in the fantastic Royal Resorts Open Learning program. Several Spa therapists have finished their senior high school and they can even study for a college degree; one of our team is studying accountancy.
Paola says, "For a first-time visitor to the Spa, I would recommend a 60-minute Relaxing Massage, after 20 minutes you'll begin to feel the calming effects, your muscles ease and the tension melts away. You won't want the soothing sensation to end, and there is a 90-minute massage you can reserve if you would like more time.
"The collection of Delicias Tradiciones is a Mexican line of spa products made with essences of herbs, flowers and fruit that are so fragrant they really are delicious. The Orange and Vanilla body wrap is an incredible starter if you have never had a body treatment, not only for the perfume but for the benefits it offers your skin." Paola explains, "The way we react to a scent, it is really our body choosing something it needs and to give an example, before their Aromatherapy Massage, guests choose the blend of oils they like the scent of, sight unseen."
The Spa operates to the strictest hygiene standards, and these were expanded even further to protect against COVID-19. Paola says, "We spent lockdown in training sessions and implementing additional hygiene procedures and policies as we prepared to welcome guests back last year. And when the resorts reopened, our spa customers began to return for haircuts, manicures and massages. it seemed as though everyone needed some soothing spa pampering after so many months of stress.
"It has been such a worrying time for all of us, full of uncertainty, anxiety and pressure." Paola adds, "It is important that people take time for themselves to rest. For example, parents who have been juggling the demands of remote office, online classes for their children and home life in lockdown. They need to relax, and a massage can help. It releases pent up energy and we have literally had people start crying, it is such a liberating feeling."
"We have noticed in the last couple of years that the number of younger customers we have is increasing," says Paola. "They may have enjoyed spa time with Mom or friends while growing up and they know the importance of skincare and of adding Spa time to their wellness regime."
Spa goers have a new line of facials and body wraps to try at The Royal Sands and The Royal Haciendas this year, the Circadia skincare collection. Paola explains "It is based on the body's natural Circadian rhythms, which means that during the day when we are active, our body absorbs some nutrients and others at night when we rest. Circadia products have a prolonged effect with more benefits and better results for the skin. For example, the Marshmallow Hydrating Facial is ideal for dry skin, while the Caviar Lime and Passionfruit therapy is full of antioxidants for a more youthful look." She adds, "We are also adding a new massage for mature skin to firm it and stimulate the growth of new skin cells."
Paola is in the planning team for the Alea® Spa at Royal Uno. With the same high standards, the new Spa will have a different design and additional facilities for an amazing wellness experience.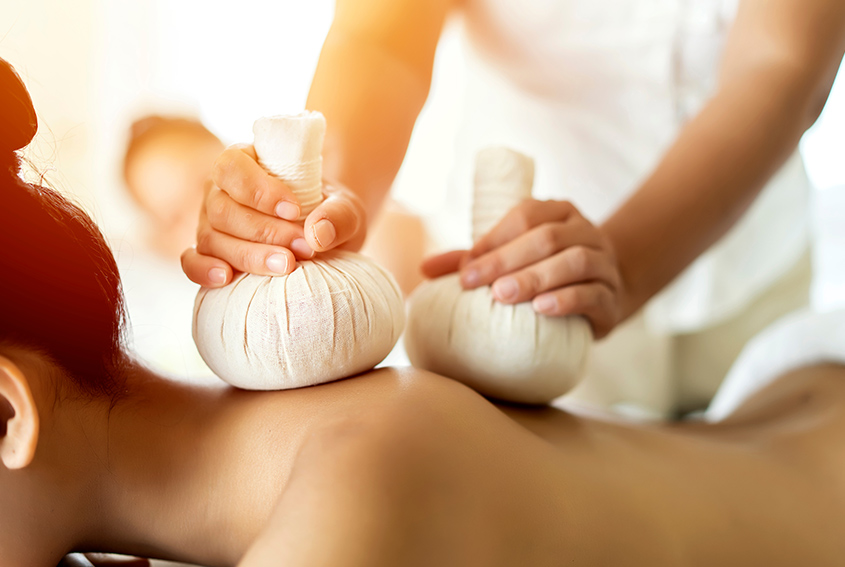 Massages for a good cause
Several years ago, one of the Spa therapists needed a costly hearing aid and the Royal Resorts Foundation helped her cover the expenses. Paola tells the story of what happened next "As a team we wanted to give something back to the Foundation to help others in need. The therapists began donating massages at a discounted rate for Royal Resorts employees to book so that they could discover the benefits of spa care and support a good cause. With the money we raised for the Foundation, we were able to match the amount of the hearing aid.
"During lockdown in 2020, the Royal Resorts Foundation helped our team, tiding them over the most difficult months of income loss. We are so grateful to all the members who donated to the Appeal last year and we decided to reactivate our own fundraising program for the Foundation as a way of saying thank you. Each month we are donating massages that employees can book, the rate they pay is donated to support the Foundation's causes: education, health, conservation and the employee emergency relief fund."
We asked Paola about her own Spa tips. She recommends hydrotherapy to prepare your body for a massage or facial. The Thai Samunprai massage which uses hot herbal poultices or pindas to soothe body and soul. Combining the hydrotherapy circuit with a lymphatic massage, which uses the softest of movements stimulates the immunological system. The secret of an even tan is having an exfoliation at the start of your vacation. She says, "Always try something new, enjoy the Spa experience and absorb the benefits that it brings your body and your mental wellbeing."
Paola's message to Royal Resorts members is "We love to welcome you whenever you need some Spa pampering. It's always a pleasure to greet members who return year after year for their favorite massage. We hope that you will try one of the new treatments we have for you on your next visit."
She adds, "Royal Resorts is part of my family, it's where I have friends, where I have learned so much over the years and achieved so many goals. I never stop looking for ways to expand our services and to support staff members as they grow too. As a team, we all love what we do, and we love Royal Resorts."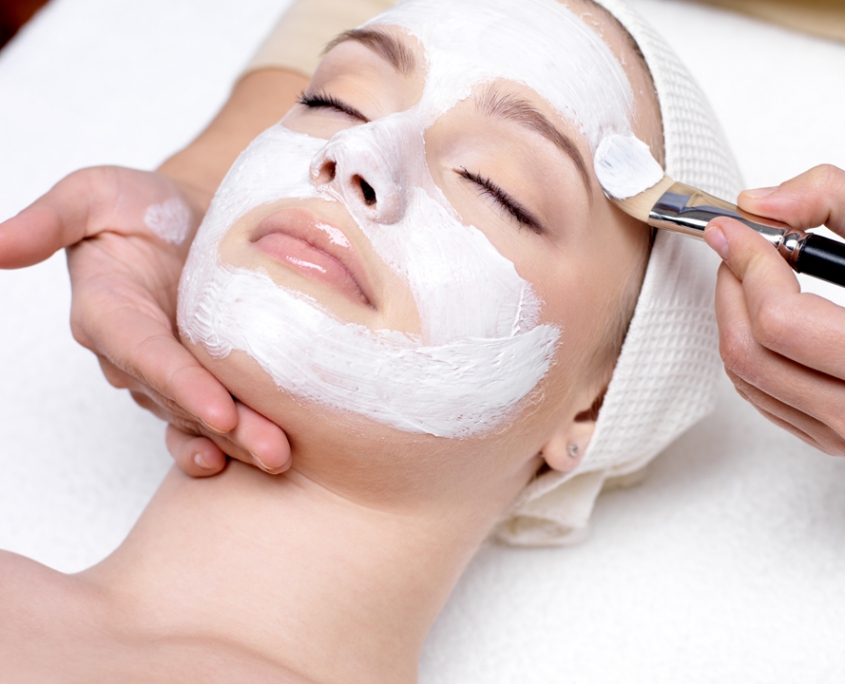 https://royalresorts.com/blog/wp-content/uploads/2021/11/royal-resorts-252w.png
0
0
Elizabeth Arteaga
https://royalresorts.com/blog/wp-content/uploads/2021/11/royal-resorts-252w.png
Elizabeth Arteaga
2021-09-14 00:00:00
2021-11-16 06:06:31
Meet the Team: Spa Manager