Yucatan's natural wonders: welcoming millions of migratory birds
Home to flamingos, toucans and a host of other species, Yucatan's reserves are amazing year-round. Yet when autumn temperatures began to drop in Canada and the United States, more than 150 million birds take flight and head south for the warmth of the Peninsula, following what is one of the world's most important migratory routes for birds. The area's coastal lagoons and salt flats and inland jungles welcome an additional 226 species of migratory birds each winter. Large and small, they range from birds of prey to ducks, waders, shorebirds, songbirds and even hummingbirds, a magnet for birdwatchers and nature lovers.
Some birds spend the winter season in the Yucatan or pause to feed and rest on the coast before continuing their journey south. Migrants range from arctic terns, ospreys, wood storks and white pelicans from northern Canada to widgeon, teal, pintail, scaup and shoveler ducks and the painted bunting. The smallest migrant is surely the ruby-throated hummingbird, which makes an incredible 30-hour journey across the Gulf of Mexico non-stop!
Birdwatchers and wildlife fans visiting the biosphere reserves of Rio Lagartos, Contoy and Sian Ka'an and other good birding spots are guaranteed plenty of winter sightings of colorful species in the mangroves and jungle.

Rio Lagartos Biosphere Reserve
First stop for many exhausted migrant birds crossing the Gulf of Mexico, Ría Lagartos Reserve protects 60,348 hectares of mangroves, salt marshes, dunes and tropical forest that is home to jaguars, monkeys, crocodiles and 365 bird species, including North America's largest nesting colony of Caribbean flamingo.
Fishermen from the waterfront village of Río Lagartos offer boat trips along the ria or estuary and through the mangroves to the flamingo feeding grounds. Many of them are trained eco guides and carry checklists to help you identify the birds you see. Keep a lookout for flocks of white pelicans, skimmers, limpkins, plovers, reddish and snowy egrets, roseate spoonbills, peregrine falcons and kingfishers.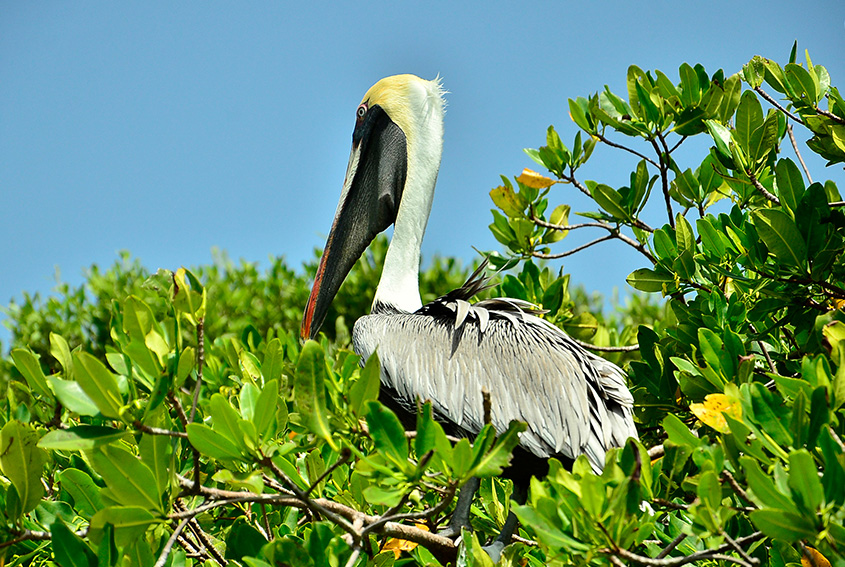 Sian Ka'an Biosphere Reserve
Straddling northern and central Quintana Roo, this UNESCO World Heritage Site comprises 1.3 million acres of tropical forest, mangroves, Caribbean beaches and a 110-kilometer-stretch of coral reef. The biosphere reserve was established by government decree in 1986 to protect these fragile ecosystems.
Sian Ka'an is home to over 350 species of bird and you are bound to notch up a respectable tally of sightings during a visit. Sixteen varieties of heron and egret – including the boat-billed, tiger and agami heron –can be seen in the mangroves, along with wood storks, ibis and roseate spoonbills. Flamingos are occasional visitors to the coastal lagoons. Tanagers, migrant warblers and hawks join year-round forest dwellers such as parrots, motmots and toucans. The reserve also has a large breeding population of ospreys and protects a tiny colony of the rare jabiru stork, the largest bird in the Americas, in the wetlands.

Contoy
A two-hour boat ride to the north of Cancun, the tiny desert island of Contoy is known as la isla de los pajaros or "the island of the birds and with good reason. A protected area since 1961, and declared a national park in 1998, it is a refuge for 150 species of native and migrant birds, including one of the largest populations of brown pelicans in the Caribbean. Colonies of frigate birds, double crested cormorants and ten members of the heron family such as the great blue heron, snowy egret and the yellow-crowned night heron roost in the mangroves. During the winter months, the island is a refuge for migratory ducks, plovers, sandpipers, oystercatchers and other shore birds.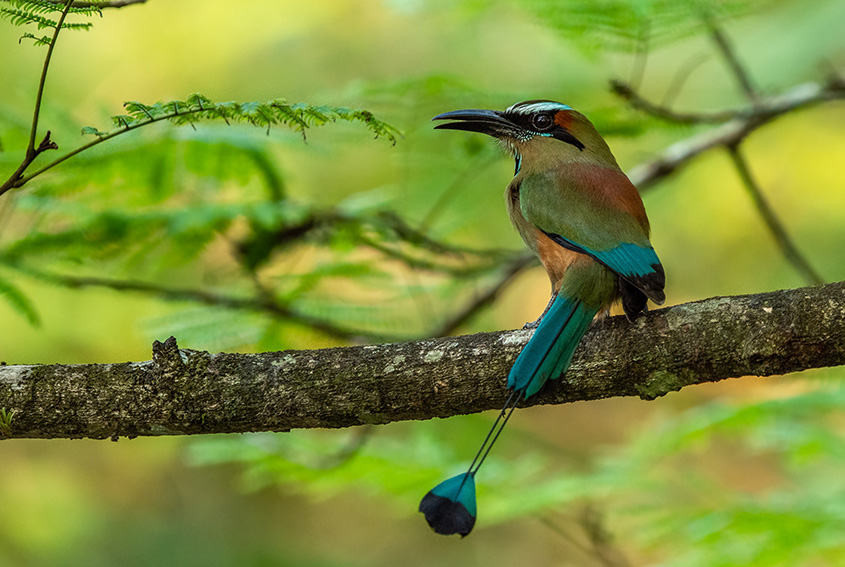 Ruta de los Cenotes, Puerto Morelos
Catch the dawn chorus on a birding trip to a jungle reserve on the Ruta de los Cenotes or Cenote Route near Puerto Morelos. You may spot jewel-like tanagers, buntings and cardinals, parrots and two members of the toucan family, the collared aracari and the keel-billed toucan. Migrant warblers and resident mockingbirds are in full song, competing with the rattle-like calls of the chachalacas and the soft call of the turquoise-browed motmot, the Yucatan's bird of paradise that makes its nest in the walls of the cenotes.
Book your Bird watching and Eco Trips with Thomas More Travel
Thomas More Travel offers trips to Sian Ka'an, Rio Lagartos and Contoy, a Puerto Morelos birding trip and to other reserves in the area.
https://royalresorts.com/blog/wp-content/uploads/2021/11/royal-resorts-252w.png
0
0
Elizabeth Arteaga
https://royalresorts.com/blog/wp-content/uploads/2021/11/royal-resorts-252w.png
Elizabeth Arteaga
2021-09-30 00:00:00
2021-11-16 06:06:43
Yucatan's natural wonders: welcoming millions of migratory birds