Here's our monthly gallery showcasing some of the region's many natural and historical attractions. How many have you visited?  Which ones would you like to explore on future visits to Cancun and the Riviera Maya?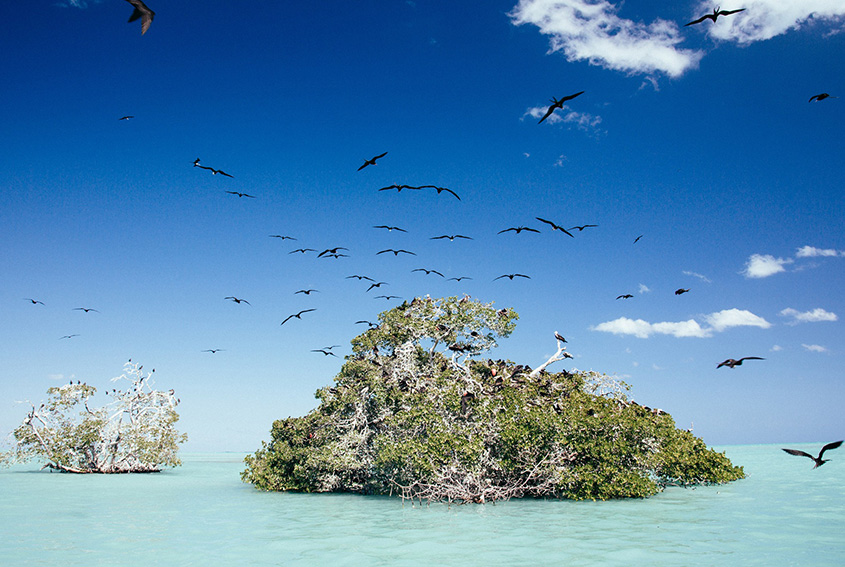 Sian Ka'an
Take the coast road south from Tulum along the peninsula stretching between the Caribbean and a chain of coastal lagoons that will take you deep into the Sian Ka'an Biosphere Reserve. First stop is Boca Paila, a fabulous beach, and the place where the canal through the mangroves from Muyil reaches the sea. Head south along the bumpy road (watch out for potholes) until you reach Punta Allen. On the shores of Asunción Bay, this fishing village is the gateway to a natural wonderland of mangroves and wetlands filled with birds, lagoons where dolphins, manatee and crocodiles swim and the offshore coral reefs. Bird watching, diving, snorkeling and fishing trips are available.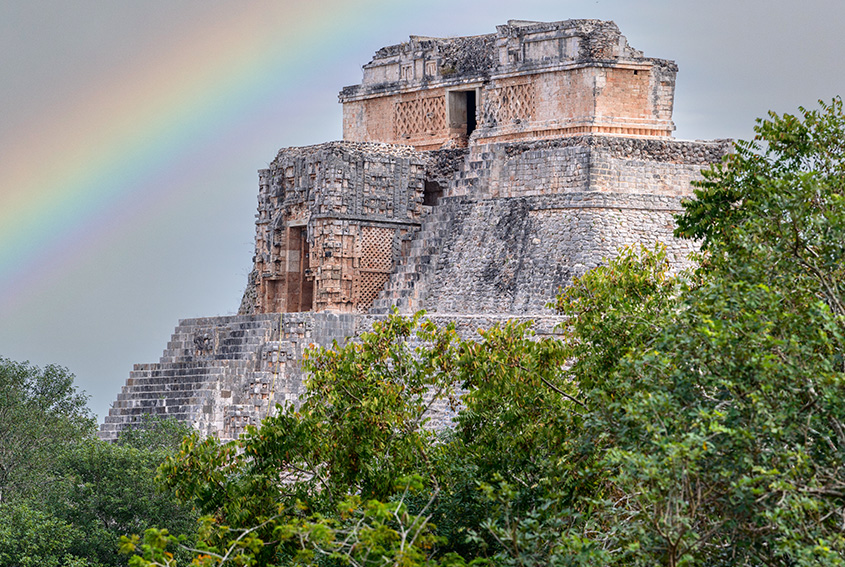 Uxmal 
An hour's drive south of Mérida, lies one of the architectural jewels of the Maya World: Uxmal, a UNESCO World Heritage Site. The skyline is dominated by the Magician's Pyramid, a temple shrouded in legend. The Nuns' Quadrangle, a courtyard surrounded by four palaces is famous for the artistry of its stucco facades. The Palace of the Governor and the Great Pyramid look down on the site from the top of a hill crowned by an ancient manmade platform. El Palomar, Temple of the Birds, the Ball Court and the House of the Turtles are other buildings of note. If you decide to stay the night in one of the nearby hotels be sure to return to Uxmal in the evening for the video mapping.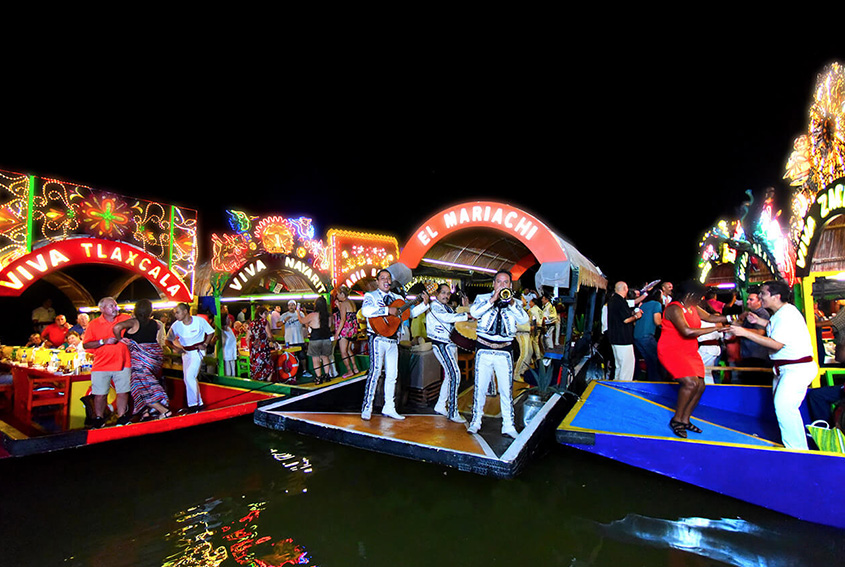 Xoximilco
How about a floating Mexican fiesta this month? Set sail one evening on a colorful trajinera or Mexican-style gondola at Xoximilco Park. Your voyage will take you along canals through the forest into a world of Mexican traditions, delicious food, music and dance. 
Xoximilco evokes the famous canals and floating gardens or chinampas of Xochimilco on the outskirts of Mexico City.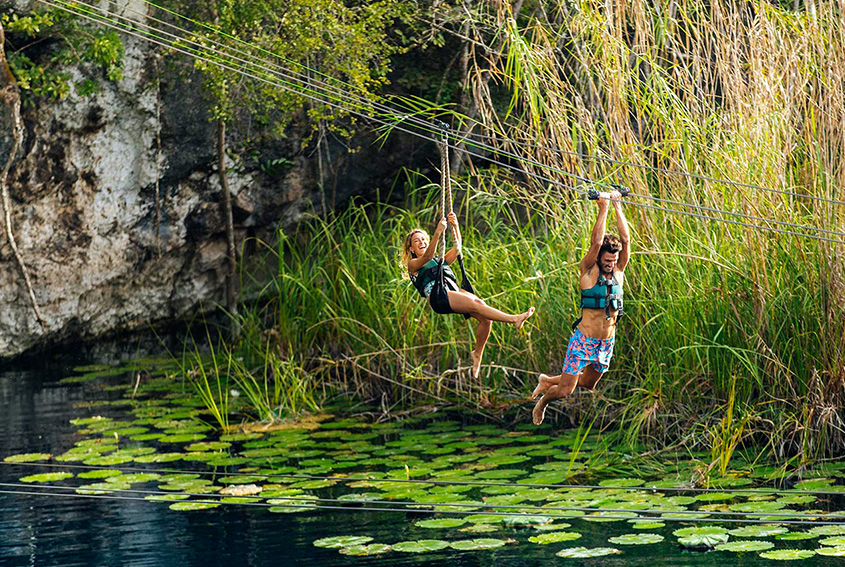 Cenote Route
Head west from Puerto Morelos along the Cenote Route, a road through the jungle to the village of Leona Vicario that lives up to its name as wooden signs advertising cenotes line the route. There are so many cenotes that you literally could spend the day cenote hopping. With names like Verde Lucero, Las Mojarras, Boca del Puma, Kin Ha, La Noria and Siete Bocas, they evoke days of mystery and adventure. Some lie deep in caves and others are open to the sky and they all have turquoise or emerald waters. Try your hand at zip lining too in adventure parks like Selvatica and Xenotes.
Thomas More Travel is your guide to the Mexican Caribbean and the Yucatan whenever you want to explore this world of wonders.