Are you traveling to the Mexican Caribbean this summer? After a few days basking in the sun on the beach or beside the pool, you may want to plan some exploring. Here are four adventures in the Riviera Maya and beyond to get you started.

Caribbean sailing
Cast off and set sail through our impossibly blue and turquoise waters for an unforgettable day out on the waves. All aboard for snorkeling and island fun as you explore the bay between Cancun and Isla Mujeres and you'll want to stay on for the sunset as Playa Norte on Isla is one of the best spots to enjoy it. A trip to the desert island and bird sanctuary of Contoy or a catamaran cruise along the Riviera Maya coast are other unmissable options. 
Whatever your choice, there will be time for swimming and snorkeling and lunch; some even include ceviche or tikinxic, Maya-style marinated, grilled fish.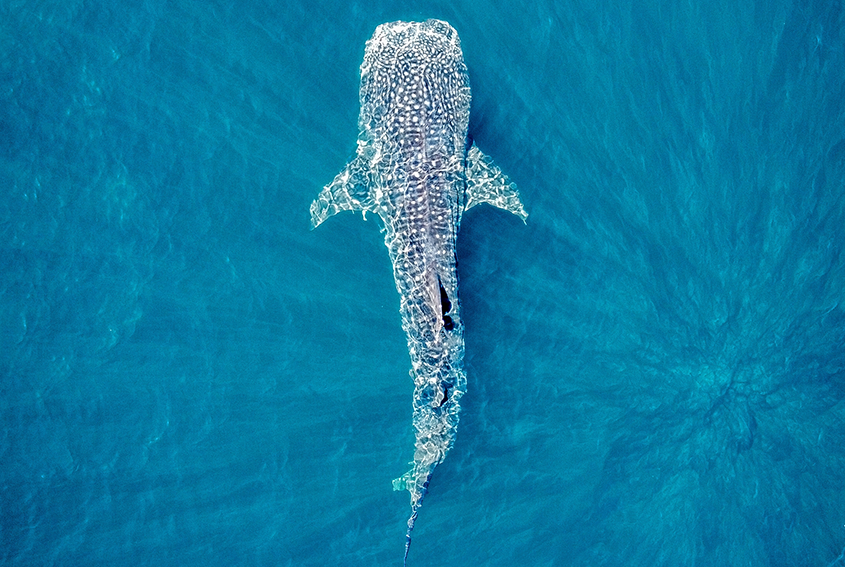 Face to face with ocean wanderers
Summertime brings you the opportunity to witness the whale sharks, the enigmatic gentle giants of the deep that gather in the northern Mexican Caribbean to feed on plankton and fish roe from May to September.
An eco-trip out to whale shark feeding grounds beyond Isla Mujeres, Contoy and Holbox is an amazing experience, not to be missed by nature lovers, divers or seafarers. The whale sharks are often joined by graceful manta rays who seem to share their preference for the rich "soup" of plankton and fish roe that floats of the surface of the sea and sometimes burst from the water in spectacular flight.

Maya mystery
Combine a day of Maya discovery with jungle adventures at Coba, the massive archaeological site in the forest inland from Tulum. As you wander along paths through the forest, you'll see ancient temples still lying under creepers and tree roots, giving the site an air of mystery.
Coba is still yielding its secrets and you'll learn about the dynasty of long-lost rulers whose identity has now been revealed through the painstaking study of hieroglyphic inscriptions carved on stone panels, facades, staircases and stelae or standing stones.  The city is known to have had links with Chichen Itza, Ek Balam, ports along the coast such as Tulum and Muyil and the Maya metropolis of Tikal far to the south in Guatemala. 

Splash time
After a morning at Coba or Tulum you'll be ready to leap into the water and cool off. Take your pick from one of the many crystal-clear cenotes in the Tulum area or enjoy a dip in Akumal Bay, one of the Riviera Maya's most popular beaches for families. Alternatively, head straight to Xel-Ha Park for hours of swimming and snorkeling in the huge caleta or inlet, a natural aquarium of turquoise waters rimmed by emerald-green jungle and mangrove forest.
Thomas More Travel will help you arrange a wealth of summertime adventures and activities with something for everyone in the family.