Even more dining moments to enjoy with Culinary Experiences by Royal Resorts
Wherever you dine this month, always ask your waiter about the daily breakfast and lunch specials and chef's dinner specials that form part of the Culinary Experiences by Royal Resorts program. All the Royal Resorts restaurants and bars participate, offering delicious dishes, sweet treats and cool cocktails that aren't on the a la carte menus.
The offering changes every month, giving you the opportunity to try new flavors, traditional Mexican recipes, chef's creations, theme nights and events whenever you stay at Royal Resorts.
This July, in addition to the traditional summer BBQs, don't miss the days showcasing famous dishes such as hot dogs on July 23, Tequila Day on July 24 and Cheesecake Day on July 30.
Here are some July highlights:
Pozole Thursday at Hacienda Sisal, try this classic Mexican corn broth with pork or chicken and all the garnishes for dinner.
Baja-stye fish and shrimp tacos on Saturday on the pool deck, The Royal Sands
Almond-crusted fish fillet at El Conquistador
Artisanal burgers at The Royal Cancun for lunch on Monday
Yucatecan snack platter on Friday, The Royal Islander
Shrimp stuffed with crab at Captain's Cove
Sisal seafood platter and pears poached in tequila at Hacienda Sisal
Shrimp thermidor at Los Murales, The Royal Haciendas
Cool off with a Hola Bola dragon fruit sorbet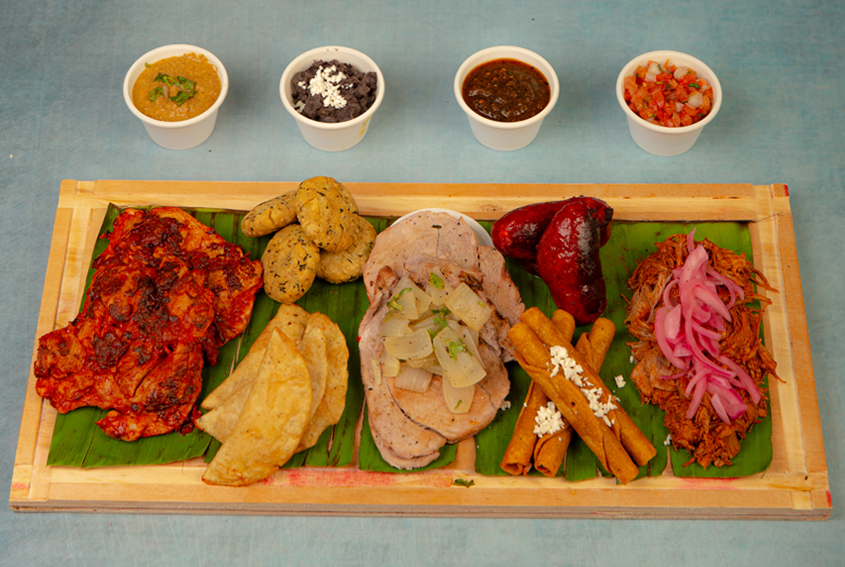 Cocktail for a Cause
Ask your waiter about the Aperol Spritz, this month's Cocktail for a Cause and help support the Royal Resorts Foundation. For every July Cocktail for a Cause cocktail you order, a donation will be made to the Royal Resorts Foundation for children's education, cancer screening, physiotherapy for children with motor and neurological challenges, conservation and the Employee Relief Fund.
At Hacienda Sisal if you order the Dessert of the Month, pears poached in almond tequila, you'll also helping the Royal Resorts Foundation.