In April, the Quintana Roo State Government introduced a new tax for international visitors known as VISITAX. All international visitors to the Mexican Caribbean pay approximately US$10 per person, depending on the exchange rate. 
The tax can be paid online through the official government VISITAX website www.visitax.gob.mx/sitio before or during your visit to the state or in cash at the airport prior to departure. Using the website is easy and the information is available in English and Spanish.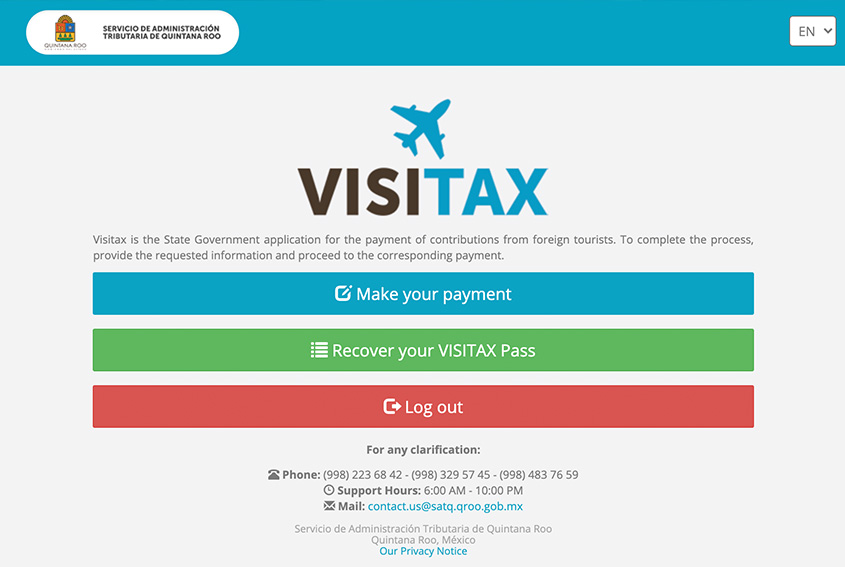 However, be aware that there is also an English language website called https://visitax.us/ and do not confuse it with the official site which has .gob.mx in the address. This second site belongs to a private company and is not associated with the Quintana Roo State Government in any way. It is charging US$38 per person (including the Visitor Tax and a US$28 service fee) for helping visitors to pay the tax.