Wondering what to do this summer vacation? Of course, you could relax on the beach or by the pool in Cancun and the Riviera Maya or you could go exploring the area. Here are some fantastic options on sea and land and the Thomas More Travel representatives at the tour desk in your resort will have many more exciting trips to offer you.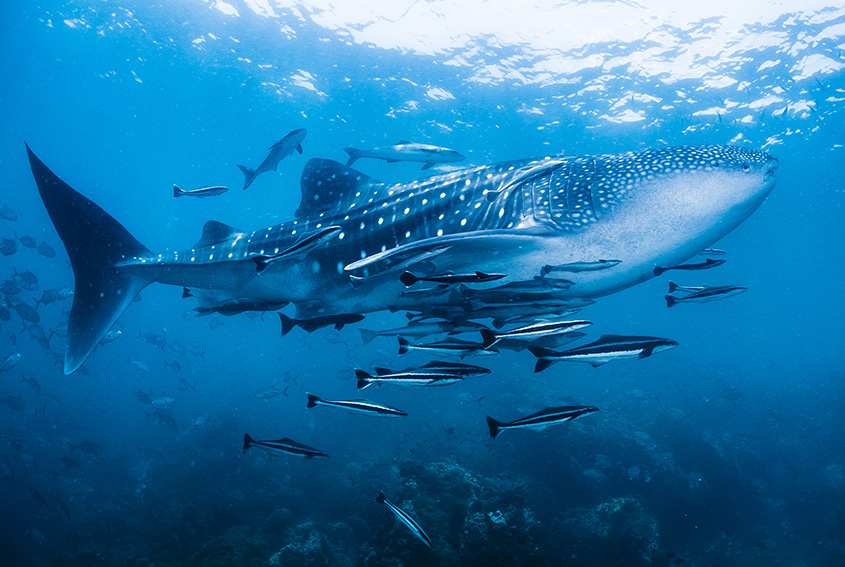 Unforgettable Whale Shark Encounters
There's still time for summer visitors to have a once in a lifetime experience: an encounter with gentle giants, the whale sharks.
Whale sharks gather to feed on plankton and fish roe in the Mexican Caribbean during the summer months in what scientists have discovered is the largest gathering in the world. They actually feed in two areas, the zona de afuera or zona azul, an area of deeper, clear water to the east of Isla Mujeres and Contoy and the zona verde, which is off the coast of Holbox and Cabo Catoche in an area of upwellings of colder water where plankton flourishes.
To see them peacefully swimming past your boat with their huge jaws open to filter feed on plankton is amazing. It gets even better when your guide tells you to get ready to enter the water. A few seconds later you'll be swimming alongside the world's largest fish!
Keeping a distance of five meters at all times, you'll see the unique markings of white spots and stripes on their blue-grey skins, something that has given them the nickname "domino fish." No one shark is alike and marine biologists throughout the world have uploaded photos to a whale shark data bank to help identify these ocean-going wanderers.
Dolphins will often escort your boat on the way out to the whale shark area and you may see turtles surfacing and huge manta rays leaping from the water.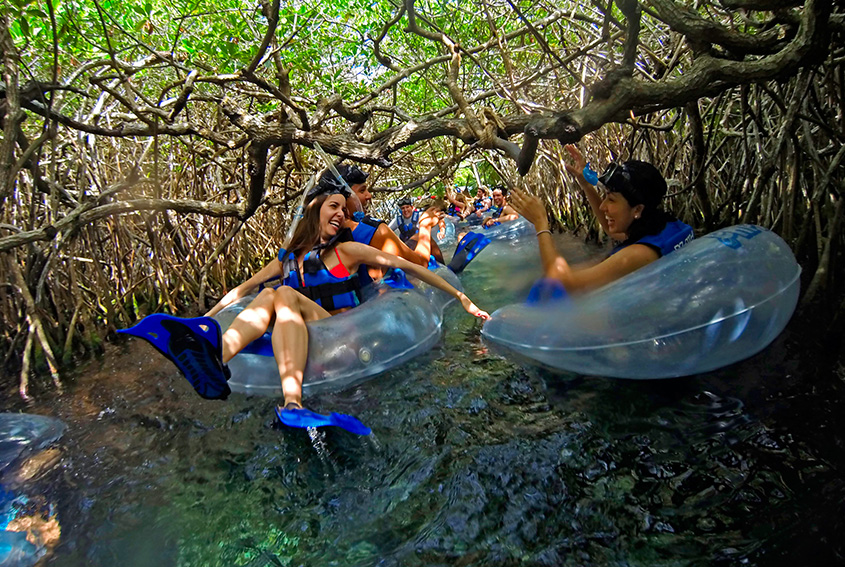 Xel-Ha
The glimpse of turquoise waters sparkling through the jungle and mangroves and the touch of cool, crystal-clear waters as you jump into the lagoon, a trip to Xel-Há is the perfect way to spend a summer day in the Mexican Caribbean.
The caleta or inlet and lagoons at Xel-Há are literally a huge natural aquarium, a refuge for fish from nearby reefs that feed and breed among the submerged roots of mangrove trees. More than 90 species of fish make their home here, making it a snorkeling paradise. As you swim through the inlet, you'll see sergeant majors, blue tangs, porkfish, parrot and angel fish. Look under the rocks and spot smaller fish like butterfly and damselfish and spotted drums sheltering from the sun and predators.
You'll want to spend most of your time snorkeling, but there are many more fun activities in Xel-Ha. Float across the lagoon in a giant inner tube, cross swaying rope ladders, try your hand at zip lining and jump from the cliff of courage into a cenote below. Climb the Scenic Viewing tower and lighthouse for spectacular panoramic views of the lagoons and the Riviera Maya coast and slide down into the waters below.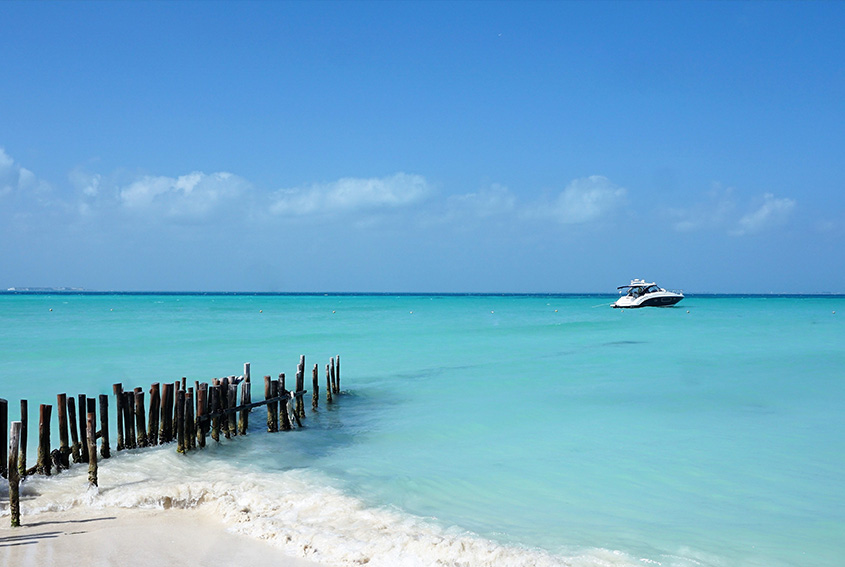 Sail ahoy!
All aboard for a cruise in the Mexican Caribbean! This is a wonderful way to enjoy a day in paradise. Set sail to Isla Mujeres or explore the Riviera Maya shoreline on a catamaran or yacht. You'll see colors of turquoise and blue beyond your wildest dreams in the bay between Cancun and Isla and when heading north towards Contoy.
Whatever your choice, most trips include a stop for snorkeling en route, lunch and time for swimming, beach fun and exploring.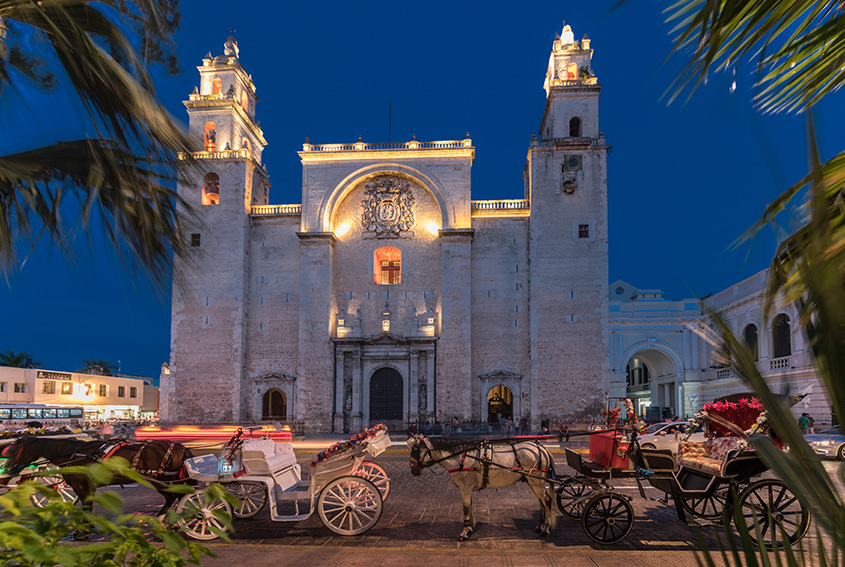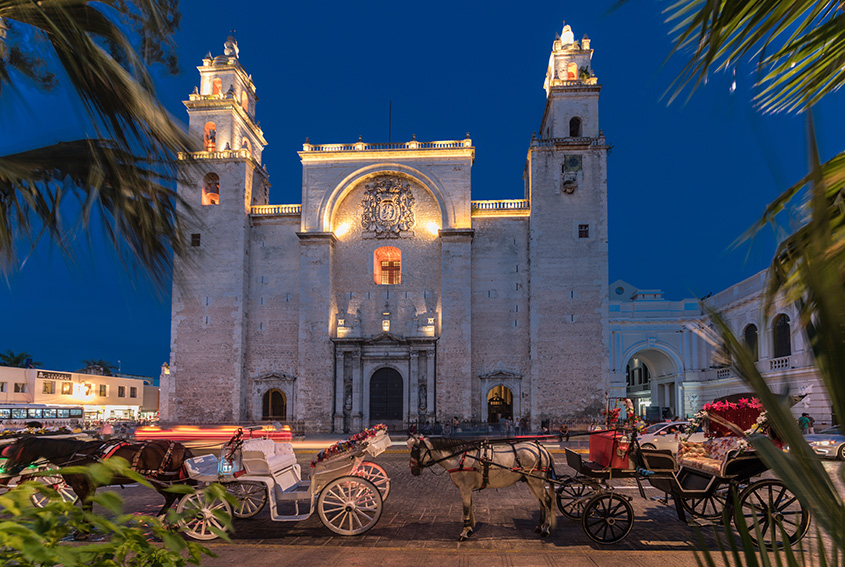 Merida nights
When the sun goes down and the air cools, the streets of Merida spring to life. The musicians strike up, vendors laden with flowers, hammocks and Panama hats ply their trade in the main square and residents and visitors alike get ready for another magical evening in this historic city. If you have never visited the capital of the Yucatan, why not plan a trip this summer and embark on a journey through history.
Full of history and traditions, Merida is a cultural capital with a different event somewhere in the city every evening. The dining scene is lively and varied and there are plenty of shopping options for visitors looking for Mexican folk art and the work of artists and designers.
Spend your days and nights exploring the historic heart of Merida: the main square or Plaza Grande where the Cathedral, City Hall, Casa de Montejo and Palacio del Gobierno are located, Calle 60 and colonial neighborhoods such as La Mejorada, Santa Lucia, San Juan, Santa Ana and Santiago.
Head north and stroll along Paseo Montejo, the 19th-century boulevard lined by mansions once belonging to estate owners who grew rich from the cultivation of henequen or sisal.
Museum hopping, people watching in a tranquil square, dining by candlelight as you listen to a trova guitar serenade and witnessing a performance of traditional jarana dances on the main square, these are just some of the magical Merida moments that await you.
Book whale shark eco trips, catamaran cruises, Merida visits and much more with Thomas More Travel