Una mañana en el Royal Resorts Spa este otoño, disfrutando los tratamentos, será lo que necesita para aliviar el estrés, relajar los músculos tensos y calmar el cuerpo y el alma.
Elija su masaje relajante favorito o pruebe uno que aprovecha la sabiduría curativa de algunas de las culturas antiguas del mundo. El masaje de Piedras Calientes de los Nativos Americanos calma, descongestiona y limpia su cuerpo y la técnica hawaiana Lomi Lomi utiliza los golpes rítmicos que emulan las olas del océano y se extienden para vigorizar y después relajar. Desde el Lejano Oriente, elija de entre los masajes Bamboo, Thai o Samunprai, con cataplasmas terapéuticas calientes de hierbas aromáticas.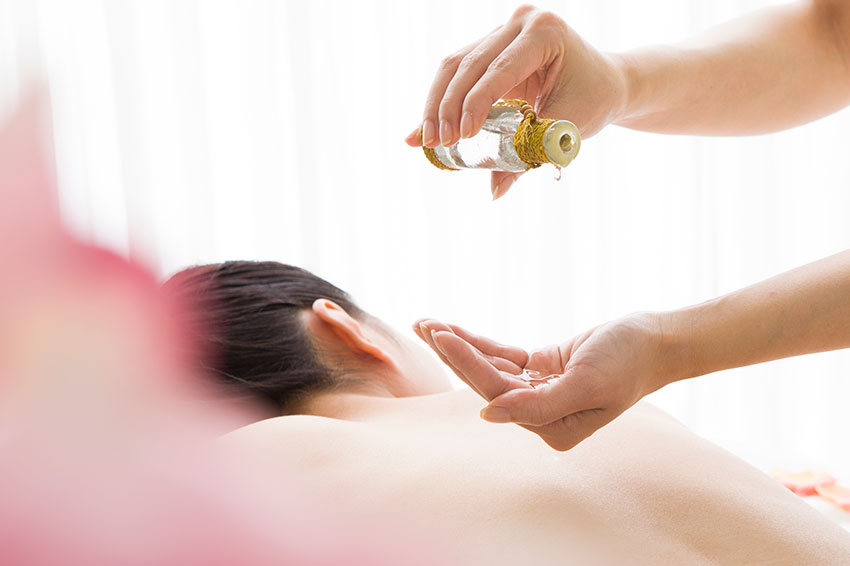 Una tentadora opción de relajamiento de lujo es un masaje de aromaterapia con la fragancia de una mezcla de aceites esenciales extraídos de frutas, hierbas y flores, seleccionados sin ver, para satisfacer las necesidades particulares de su cuerpo. O reserve un masaje en la playa en la terraza con vista al mar y deje que el sonido de las olas lo arrulle en un perfecto estado de tranquilidad.
Mejore su piel con un facial o una envoltura corporal. Elija un facial hidratante o anti envejecimiento de la colección Babor. Un tratamiento de Jalea Real para piel estresada o una envoltura corporal de algas marinas rica en minerales para estimular su metabolismo, humectar y suavizar la piel.
Para un toque de deleite, elija una envoltura corporal de la colección Delicious Traditions y respire la fragancia de hierbas, flores y frutas mexicanas. Pregunte a la recepcionista por las combinaciones disponibles.
Lista para reservar su tratamiento de Spa
Reserve ya su tiempo de Spa para sus próximas vacaciones. Los masajes, faciales y envolturas corporales en el Spa de The Royal Sands y The Royal Haciendas están disponibles para sesiones de 60 y 90 minutos. Usted puede extender su experiencia de Spa por más tiempo combinando un servicio adicional con su tratamiento de 60 ó 90 minutos. Los servicios adicionales incluyen faciales Express, Exfoliaciones, un masaje Suizo de Cuello y Hombro, el drenaje Linfático o Alivio de Pies Tensos.
 Cuando usted reserva un tratamiento de Spa, el uso de las áreas húmedas y el gimnasio están incluidos en el día del tratamiento.