The
Spa
INDULGE WITH SOME SPA TIME AND LUXURY VACATION PAMPERING
Phone: (998) 881-0100 Ext. 179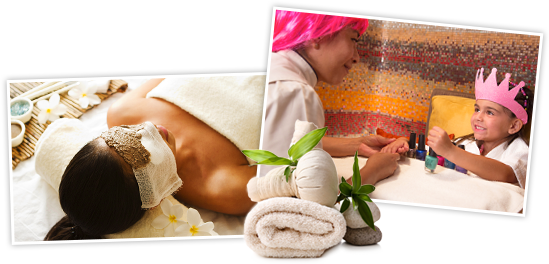 You deserve some Spa pampering during your Cancun or Riviera Maya vacation. Indulge with pure luxury to soothe body and soul during your visit to the Royal Spa. The Spas at The Royal Sands® and The Royal Haciendas® offer the latest facial, body and anti-aging therapies rich in herbal, fruit and marine ingredients to ease the stresses of daily life, leaving you radiant, refreshed and revitalized.
For maximum benefits, combine your therapy with a massage. The choices include Relaxing, Sports, Deep Tissue, Aromatherapy, Swedish, Thai, Samunprai (Pindas therapy) Hot Stone, and even a Moon & Stars Massages on a terrace overlooking the Caribbean. Beach, villa and terrace massages are available at all six resorts.
Facials

Body wraps

Massages

Sauna, Jacuzzi, inhalation and steam rooms

Fitness Centers

Beauty Salon

Spa packages available

Spa skincare consultants

Fish Spa
The Spa has a Fitness Center with cardiovascular equipment and weights for your daily workout and there's a Beauty Salon so that you can get a new look to go with your golden tan.
Mini Spas
A selection of facials, body wraps, massages and manicures is available in two smaller locations at the Villa Spa in The Royal Cancun® and the Spa Express in The Royal Caribbean®.
Browse the Spa Treatment Collections
Check our services and start selecting the massages, facials and body treatments you would like to enjoy during your next vacation.