¡Excelentes noticias para las familias! The Royal Haciendas pronto contará con un parque acuático para los niños. Han iniciado los trabajos en esta nueva área de juegos en la alberca infantil de la Fase 1 y el proyecto estará terminado en el primer trimestre de 2021.
Pensamos que a nuestros huéspedes más pequeños les encantarán los toboganes y túneles y tendrán horas de diversión acuática.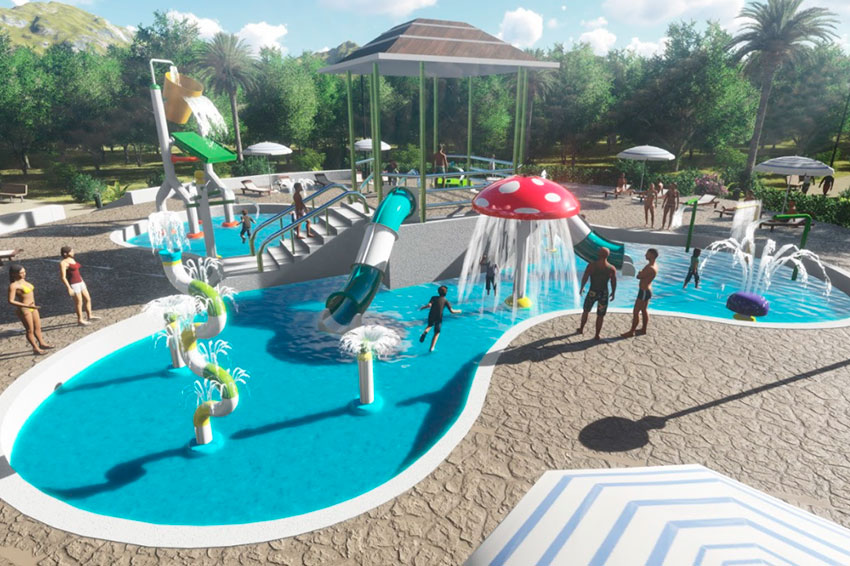 Eso no es todo, después de la apertura de Kinoko en el verano, el restaurante de fusión asiática del resort, los socios tendrán otra opción nueva para probar. Próximamente se instalará un horno de leña para pizzas en la cocina de Luna Grill y la parrilla junto a la alberca estará sirviendo las clásicas pizzas del menú de Bartolo's para el almuerzo y una selección de pizzas gourmet durante la noche como Pizza Luna by Bartolo's. Más adelante se sirvirán pastas también.
Imagínese, cenar pizzas preparadas en un horno de leña bajo las estrellas; más momentos inolvidables en la Riviera Maya en The Royal Haciendas.
También avanza el proyecto del nuevo piso en los asoleaderos. Para fin de año, habrán sido remplazados 3,000 metros cuadrados de losas por una mezcla de concreto y piedra antideslizante y otros 6,000 metros cuadrados serán realizados en 2021. El nuevo piso ha sido bien recibido por los socios; es más fresco, durable y se seca más rápidamente después de la lluvia.
Finalmente, el Members Lounge ha sido una adición muy popular en el resort. Esperemos que lo disfrute en su próxima visita. Está abierto diariamente desde las 7 a.m. a 3 p.m. con servicio de valet, café, té y galletas. Si usted desea usarlo por la noche, pregunte en la Recepción (no hay servicio de valet o café después de las 3 p.m.).