Here's our monthly gallery showcasing some of the region's many natural and historical attractions. How many have you visited? Which ones would you like to explore on future visits to Cancun and the Riviera Maya?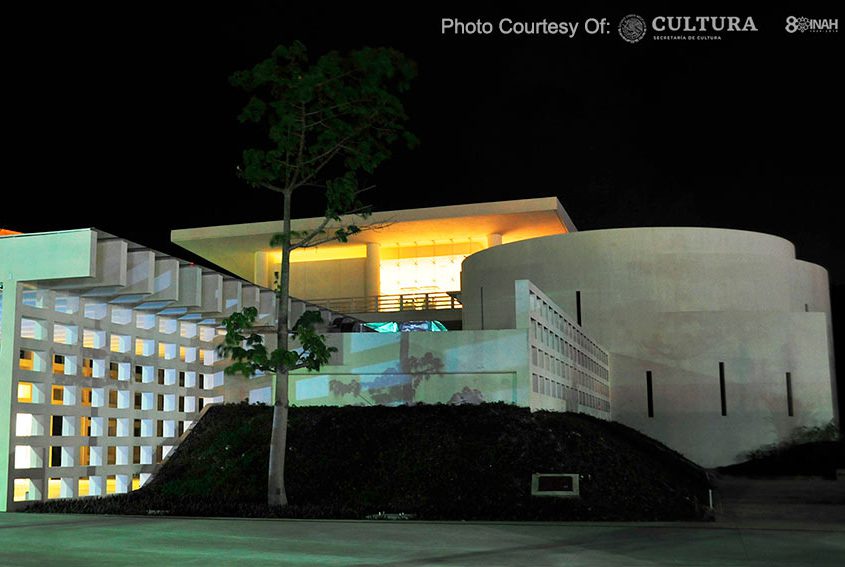 Maya Museum
If you have not been before, spend some time in the Cancun Maya Museum for a fascinating introduction to the ancient culture that once dominated southeast Mexico and northern Central America. Learn about the history of the Maya in Quintana Roo and the earliest inhabitants dating back 12,000 years and whose presence has been proved by finds in the cenotes and flooded caves of the Riviera Maya. Also on display, stone carvings and incense burners from archaeological sites in Yucatan and Campeche, Comalcalco in Tabasco and Palenque in Chiapas. The museum is open from 9 a.m. to 6 p.m. closed Mondays. The admission fee includes a visit to the San Miguelito archaeological site.

Labna
This archaeological site in southern Yucatan forms part of the Puuc Route and is famous for its ceremonial Maya arch which would have been the entrance to a temple or palace in ancient times and is profusely decorated with masks of the rain god Chaac, Maya huts, snakes and geometric friezes.

Cenote Zapote
A jungle park on the Ruta de los Cenotes near Puerto Morelos with four different cenotes, two open to the sky and two in the depths of caves. Activities in the park include zip lining with a cenote splashdown, swimming and snorkeling. A jungle zip lining circuit and bikes have an additional charge.
Cenote Zapote is famous for the bones of the prehistoric giant sloth Xibalbaonyx oviceps found in the depths of one of the cenotes and that are more than 10,000 years old.
For certified cave divers Cenote Zapote hides another treasure. At a depth of 30 meters is Hells Bells, a speleothem formation in the shape of hanging bells in a strange, flooded kingdom.

Chankanaab Park
Get those snorkeling masks out and hop on the ferry to Cozumel for a day of snorkeling at Chankanaab Park. The water is so clear in the reef lagoon that you'll see multicolored fish before you even enter the water. Jacks, blue tangs, angel fish and several species of parrot fish are just the start of an endless parade of shimmering colors.
Thomas More Travel can help you arrange tours to these locations and many more throughout the Yucatan Peninsula.