March at the Royal Resorts Restaurants
Are you staying at Royal Resorts this March? Here are some dining ideas to tempt your tastebuds.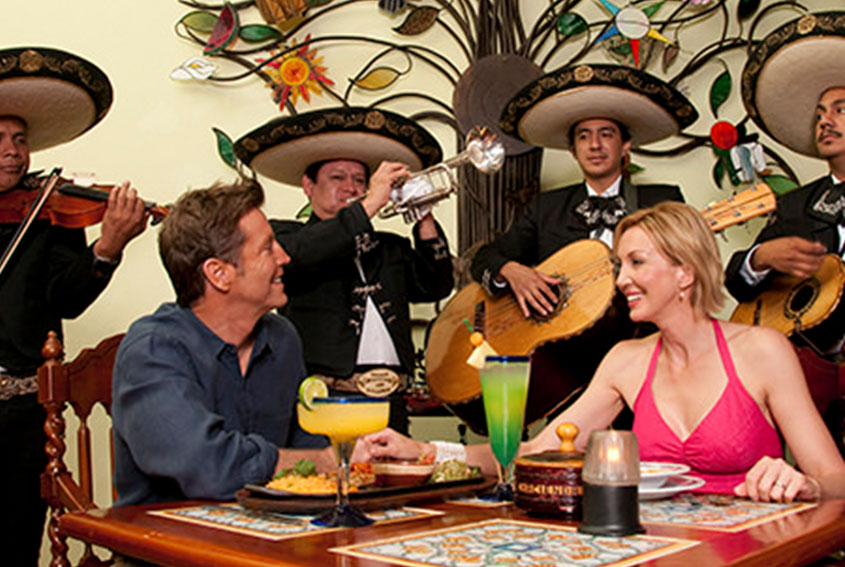 Hacienda Sisal Mariachi serenades
Longtime Hacienda Sisal diners know that there is always live Mexican music on Tuesdays and Thursdays but there's a treat in store for you on your next Cancun trip. A mariachi band will serenade you as you enjoy traditional Mexican cuisine on Wednesday evenings. They have their own repertoire, but if you have a favorite Mexican song, ask them and they might play it. Here a short playlist of classic mariachi tunes to get you started:
El Niño Perdido • Las Golondrinas • Cielito Lindo
México Lindo y Querido • Guadalajara • Malaguëña
El Son de la Negra • Paloma Negra • Cucurrucucú Paloma
El Sinaloense

Lobster Night at Captain's Cove, with live saxophone
Grilled Caribbean lobster, a glorious sunset on the deck and the mellow sound of saxophone music, it is Friday at Captain's Cove. Don't miss this unforgettable dining moment. The talented musician performs from 6 to 9 p.m.
A Cancun classic, Captain's Cove is located on the shores of the lagoon opposite de Maya Museum in the Hotel Zone.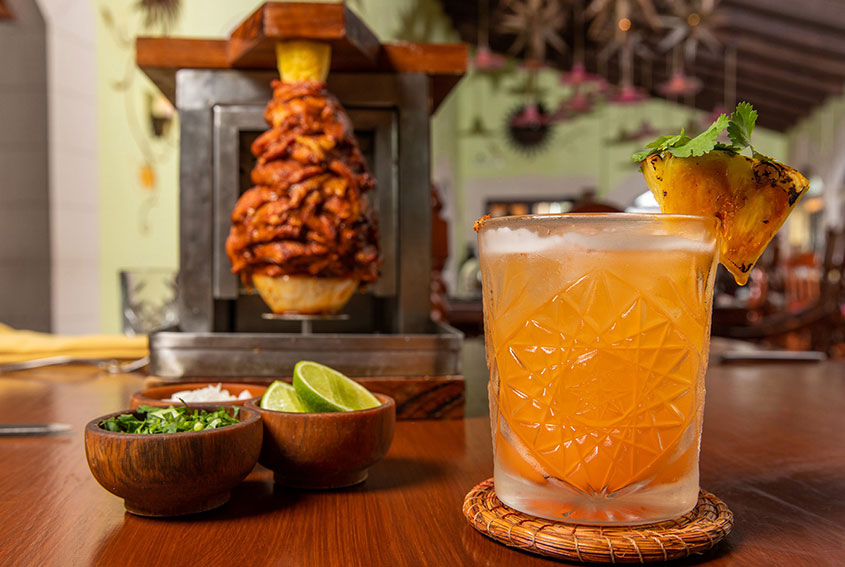 More Culinary Experiences by Royal Resorts to try this March
Book your table at your favorite Royal Resorts restaurant, try some of the theme nights during the week and be sure to ask your waiter about the dining specials available this March as part of Culinary Experiences by Royal Resorts. They include traditional Mexican bread and pastries to try at breakfast, an array of tasty poolside snacks for lunch with something different every day, cocktails, chef's specials at the signature restaurants in addition to the a la carte menus.
Be sure to try the Cocktail for a Cause, the drink of the month in all our restaurants and bars. For each one ordered a donation will be made to the Royal Resorts Foundation.

St. Patrick's Day
Top o' the morning to you! Traditional Irish blessings to all our guests on March 17. "May the road rise up to meet you. May the wind be always at your back." "May your troubles be less. And your blessings be more. And nothing but happiness come through your door." We are celebrating all things Irish so join us for St Patrick's Day activities, music, green beer, cocktails and other Irish treats, all in shades of green, naturally. And be sure to look out for the leprechauns!
Raise your glass in honor of St. Patrick and the Emerald Isle, Sláinte!
March Madness
If you are going to be in Cancun or the Riviera Maya this month, don't miss out on March Madness, with all the action from the NCAA College Basketball playoffs. All the games will be broadcast live at the Royal Resorts Bars: Sidelines at The Royal Sands, the Sports Bar at The Royal Cancun and La Rotonda at The Royal Haciendas.