THE ROYAL
Caribbean
ALL-SUITE FAMILY RESORT ON CANCUN'S SPECTACULAR SHORELINE
Escape to paradise. Enjoy an unforgettable Cancun vacation at The Royal Caribbean®. Located on Cancun's finest beach, this family resort is close to shopping, dining, golf courses and Nichupte Lagoon for sail boating and kayaks. The acclaimed Cancun Maya Museum and San Miguelito archaeological site are on the doorstep.
Sink your toes into soft white sand that's always cool to the touch and listen to the murmur of the waves. Start the day with a swim in the pool, work out in the gym or sign up for tennis and sail boating. This Cancun family resort offers activities for all ages and after a fun-filled morning visit the spa for a selection of relaxing massages and therapies. Dine on fresh seafood or timeless Italian classics. Experience attentive service that will make your vacation exceptional.
At The Royal Caribbean, relax in a two-bedroom two-bathroom suite sleeping up to six people. One-bedroom one-bathroom suites for up to four and rooms for two are also available. Enjoy a European Plan (room only) vacation at one of the best resorts in Cancun.
Book your Cancun vacation at The Royal Caribbean now, check the special offers and seasonal deals available, all with great savings
BOOK NOW »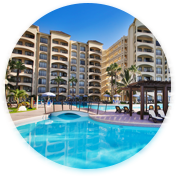 PHOTO GALLERY
Views of endless turquoise and powder-white sand, services and non-stop fun, take a photo tour of The Royal Caribbean.
Read more
Royal Resorts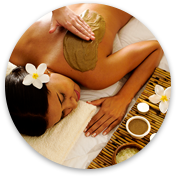 ROYAL EXPERIENCES
Unwind with a luxury spa treatment, try your hand at sail boating on the lagoon, plan exciting adventures at the tour desk and enjoy tempting cuisine, poolside cookouts and theme nights during the week.
Read more
Royal Resorts
Accommodation
Unwind at The Royal Caribbean in a spacious suite that has everything you need for a fabulous Cancun vacation with your family or friends.
Read more
Royal Resorts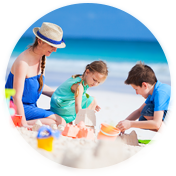 AMENITIES
Start your day at The Royal Caribbean with a relaxing beach massage or work out at the gym. Visit the Activities Center to see what's in store for you and the children, this Cancun family resort offers activities and amenities for all ages.
Read more
Royal Resorts